Profile
Crossroads of stardust and discontinuity
The quantum soup
Free Account
Created on 2017-01-16 17:56:27 (#2754751), last updated 2017-01-16 (35 weeks ago)
4,207 comments received, 0 comments posted
2,149 Journal Entries, 61 Tags, 0 Memories, 14 Icons

About
| | |
| --- | --- |
| Name: | melcena |
| Birthdate: | Sep 6 |
| | |
| | |

Mini Bio
I am pretty dull, nothing interesting to see here, really.
If I actually get up the balls to add you to my flist it's because I find you interesting to read for some reason or another and even if I never say a word I'm happily reading along. Oh, uh, I tend to be a little shy. Guessed that yet? But I do like people.
You could probably figure it out on your own but I'm 31, happily married, have an adorable toddler (aka - the Pumpkin), and a shade random. I moved to Germany from Virginia because I fell in love with and married a German. Yeah, I'm really that nuts over him. And, umm, that's all I can think of at the moment, want more? Friend me and ask!
(
Neopets
)
weather for Dresden, (close to where I am)
weather for P'burg (close to where I used to be)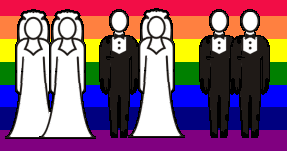 I support marriage

People
[View Entries]

[livejournal.com]
52weeks100lbs
,
abitfroggy
,
alchemist827
,
alicebakescakes
,
anandangel
,
callmeal
,
camille-arcadia
,
claudelemonde
,
copperwise
,
crevette
,
das-clive
,
diabeto
,
evilshell
,
extd-grb-injoke
,
felisdemens
,
finnzeddmore
,
fuzziedunlop
,
get-medieval
,
ginsugoddess
,
jane-levis
,
krazykatlady
,
littlemommabird
,
marielogan
,
mysundaydress
,
potionsmistress
,
pryncis
,
schquee
,
scorpi084
,
shelbystripes
,
sladik79
,
stegzy
,
stonespirit
,
storm1jet2
,
suibhne-geilt
,
takhisis
,
thelastdaily
,
thies
,
tsuni-night
,
ursulav
,
victoriana
,
violetbloom
,
woolf
,
worshiptwiggy
,
yarahu
,
zoefruitcake

Communities
[View entries]

Feeds
[View Entries]

Subscriptions (0)

Linking
To link to this user, copy this code:
On Dreamwidth:
Elsewhere: